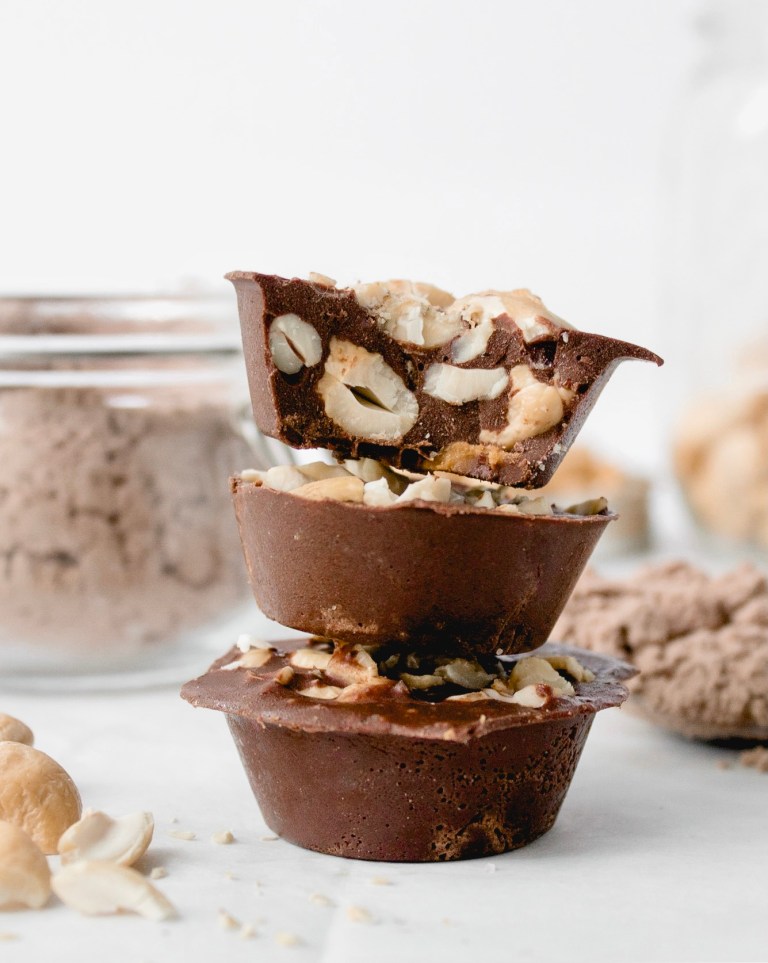 I'm going to be wildly honest for the next few paragraphs…
Cliff notes of this caption: my current life status until further notice = less is more.
2021 was truly one of the most fulfilling years of my life by a landslide, I finally found balance in fitness and nutrition, had a crazy amount of career success and experienced more adventures than I have in years.
However… somewhere throughout December I totally lost internal peace and emotional stability, and it ended on a pretty rough note.
SO, all I want out of life right now is less.
I'm not going into 2022 hot and heavy like I always go into a new year. I just want to simplify.
Including in my recipes, which these Ameo Life pH balanced filled MINI CHOCO PROTEIN CUPS perfectly align with.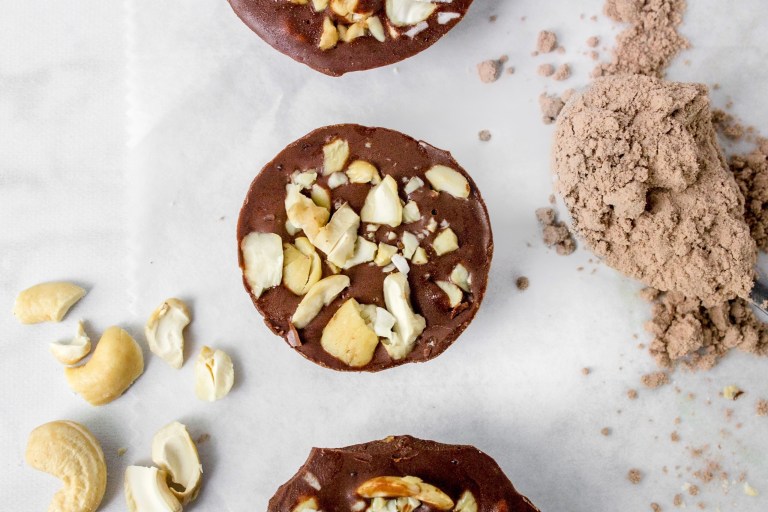 Mini Chocolate Cashew Cups
PREP TIME : 5 mins
PASSIVE : 30 mins
TOTAL TIME : 35 mins
COURSE : Dessert, Snack
CUISINE : American
SERVINGS : 18 mini cups
INGREDIENTS
2 tbsp Ameo Life Alkaline Silver Solution
1/4 c Protein powder chocolate
1 c Chocolate melted
1 c Cashews chopped
INSTRUCTIONS
Line a mini muffin tray with mini muffin liners.
Thoroughly mix together silver solution and melted chocolate.
Whisk in protein powder.
Once well mixed add in chopped cashew pieces.
Fill each mini muffin tin.
Pace in the freezer for at least 30 minutes then enjoy!
NOTES
Mini cups will last in the fridge for about a week or freezer for up to three months.Purchase Ameo Life pH-balanced Alkaline Structured Silver Solution here!