#NationalCookieDay but make it festive…
Wanna know the secret to making any recipe "holiday"?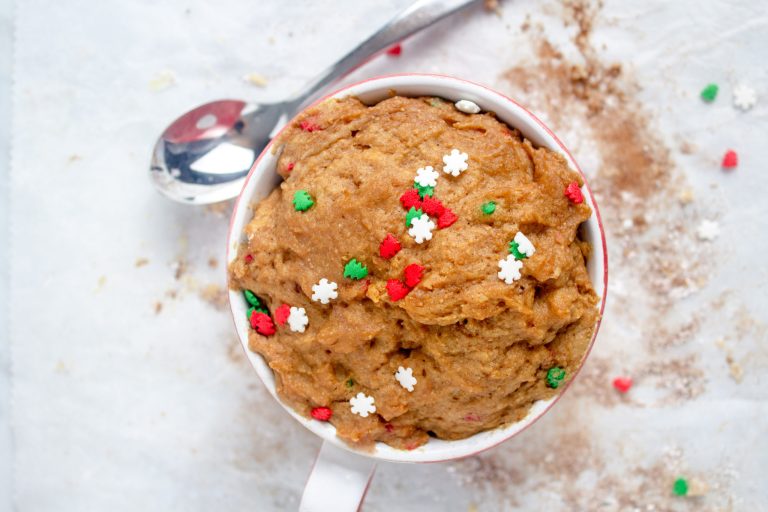 Top with holiday sprinkles
2. Add crushed peppermint or gingerbread spice
3. Say it's for Santa
Check, check and ummm maybe if I make on Christmas Eve right after I brush my teeth, but TBH this will still be tempting…
🌱 Fully Vegan
💯 Zero Gluten
🙌🏻 High Protein
❤️ Microwave Friendly
Especially because it is with Ameo Life pH balanced alkaline silver solution!
Providing 3x the immune system support than regular alkaline water! AKA No winter sick season here, for me or for Santa!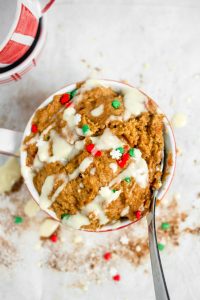 Gingerbread Cookie Mug Cake
Simple, satisfying and full of festive holiday flavor!
PREP TIME : 2 mins
COOK TIME : 1 min
COURSE : Breakfast, Dessert, Snack
CUISINE : American
INGREDIENTS
1/4 c Applesauce
1/4 c Oat flour
2 tbsp Nut butter
1 tbsp Maple Syrup
1.5 tbsp Oat Milk
1 tbsp Ameo Life Silver Solution
3/4 tsp Baking Soda
1/4 tsp Gingerbread Spice
INSTRUCTIONS
Mix all ingredients together until blended into a cookie dough texture.
Microwave for 1 minute.
Drizzle with melted white chocolate and sprinkles!
NOTES
Purchase Ameo Life pH-balanced Alkaline Structured Silver Solution here!https://www.ameolife.com/products/silver-solution